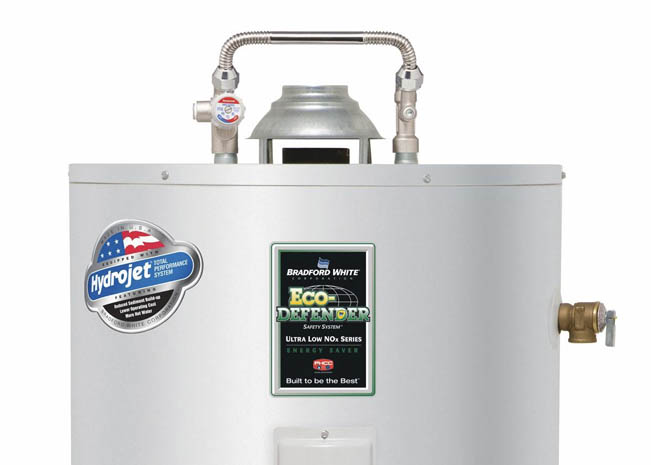 Water Heater Services
Monticello Plumbing and Heating knows the value of having hot water for showering, bathing, or cooking.  We wouldn't want to be without hot water ourselves, so we make it a priority to get your old unit either fixed, or replaced in a timely manner.
Need Hot Water?
Water heater repair and replacement is not something that should be performed by the average homeowner.  There is real danger involved with both gas and electric models.  Improperly vented gas models can also cause carbon monoxide which is known as the silent killer.
All water heaters are not created equally, and purchasing a professional model from us will take the worry off of shopping for your own, and you know it will be the right model for your situation.  Beware of the big box stores models that claim to give you a 6 year warranty, when their warranties are pro-rated.  Our water heaters are backed by a full 100% parts warranty for 6 years, and we offer extended warranties on top of that.
If you need a replacement water heater, we can get you taken care of.  We stock a variety of new water heaters including tankless and energy star rated high efficiency models so you won't be waiting to get yours installed. We offer same day replacement of your old unit.  The new model will be sized properly for the household you live in, professionally installed, and backed up with a great warranty, for piece of mind down the road.
 American
AO Smith
Bradford White
GE
Kenmore
Rheem
Richmond
State
Takagi
Rinnai
Bosch
Rheem
We stock a variety of parts for many different brands, as well as a complete inventory for the Bradford White brand that we offer.  We want to make sure we can get your water heater up and running as soon as possible.

LICENSES / CERTIFICATIONS
Fully Licensed, Bonded, and Insured
Plumbing contractors license PC643719
Mechanical Contractor bond MB005534
Backflow prevention install/ rebuild BF066522
Special Engineer Boiler License SP003966
Viega Pex / Propress Installer Certified # 6693
NFPA 13D Residential Fire Sprinklers Training Certified
Backflow ASSE Certified # 30514

2013 Monticello Reader's Choice Best Plumbing Company
2013 Monticello Reader's Choice Best Heating and Air Conditioning Company
2016 Reader's Choice Award Winner Best Plumbing Company
2017 Reader's Choice Award Winner Best Plumbing Company
2017 Monticello Reader's Choice Best Heating and Air Conditioning Company

Monticello Chamber of Commerce
Pipeline Supply
Monticello Fire Department
Electro Industries Boilers